Enter forum description here ...

Is comfortclick expected to be KNX secure compatible?

Hello.

I having big trouble to programming KNX over Jigsaw with ETS 6 when I test for bus it return error but I can see data on bus with diagnostic but wehn I try to program something I got error Connection closed by remote device. Have anybody similar behaviour?
Hi Guys,
i`m trying to install my RGBW-LED in KNX MDT-Controller.
The Situation is, that KNW/MDT get an Hex-Code for the Color and i do not know how to get the hexcode with the colorpicker.
I tried the colorpicker from downloads but this will use 4 channels with Red/Green/Blue/White and not one with HEX like the KNX.
How can i get the right Input for it?

Thank you.

Hello,
I would like to change the temp set point for at least 4 rooms with one button in CC. That means I have to communicate with at least 4 group addresses.
I'm sure there is an easy solution.
Can anyone support me?
Thank you

André

Dear,
I try many times but the 1 byte DPT 20.102 HVAC mode is not imported.
The datapoint is visible and correctely identified in the first step, but in the final step the DPT not present
In finaly the value is not imported to the bOS.

Hello, I have all my KNX devices at home connected via BOS to Alexa - about 70 devices. All worked well, until suddenly Alexa stopped responding to all devices. i.e. - When I ask Alexa to 'turn on' a device, it says that the device is not responding - this is the same situation with all my KNX devices. To clarify, BOS works well from the app and also Alexa works well with other devices not connected via BOS. Any idea?

Are there any fast way to input status adresses when importing from KNX or is typing them in manually the way to go?
BR
Per-Åke

Hi!
I didn't have a chance to test it, but has anyone tried Comfortclick with KNX IP secure routers/interfaces?
Thanks in advance.
Best regards

Hello.
I have problem with ETS 6 returning error on bus test, when I try lets say IP interface it is working fine. But both interfaces works with ETS 5

Hello
I have a Hormann Garage Door with Hormann KNX Gateway where I have option for going Up and Down.
For this I create two buttons. One for Up and one for Down. When I press Up button I set show confirmation to true and I added a pin to avoid Garage Door opening by mistake since from there you can enter directly in my house.
These is my confirmation setting.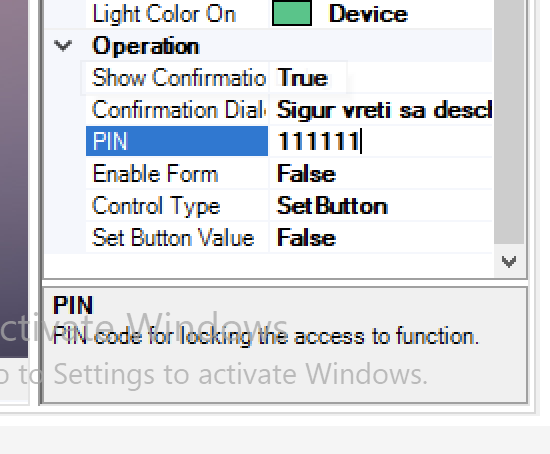 When I press button bellow confirmation appear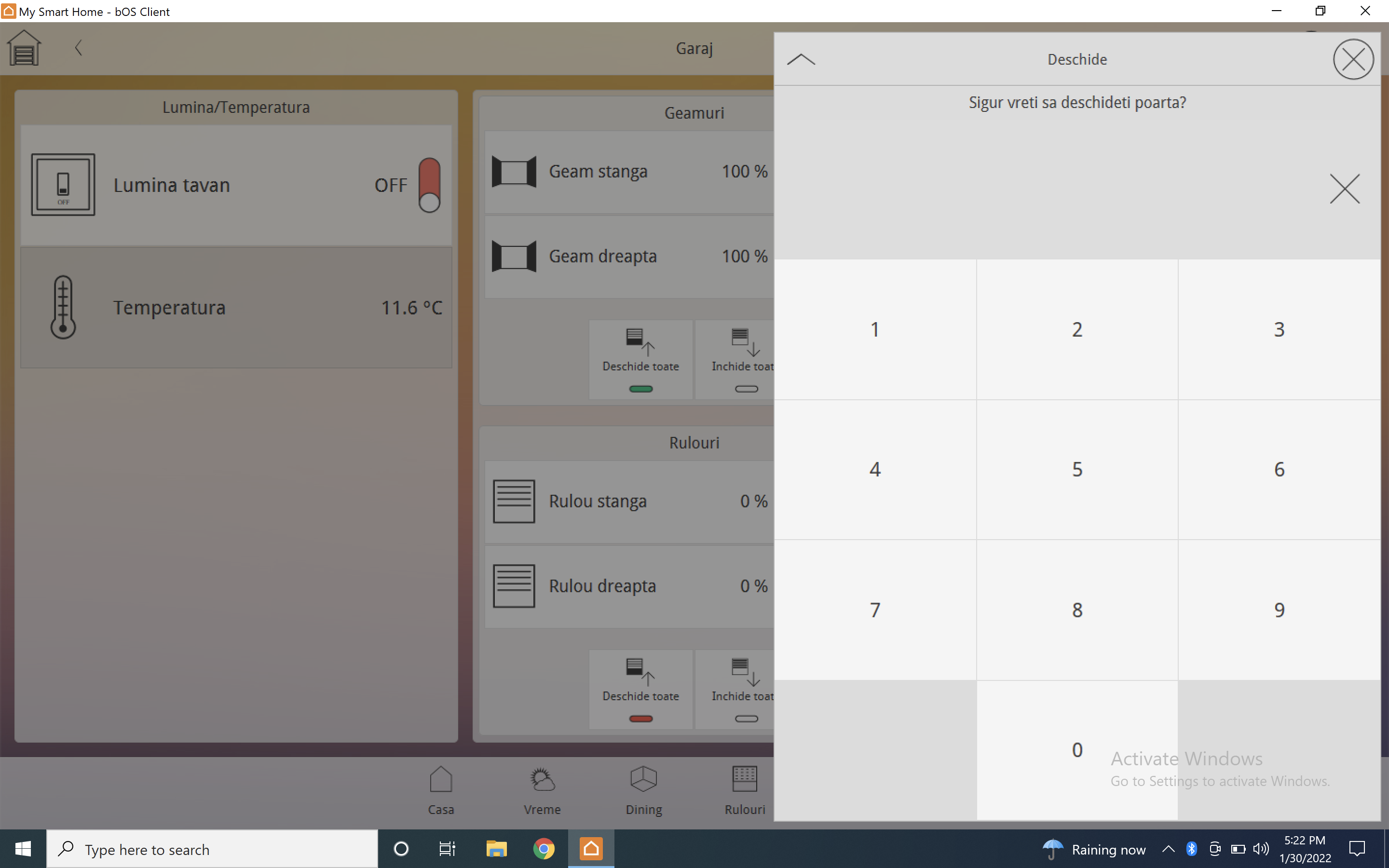 Now come my problem.
If I put the pin everything is working fine and door is opening
If I press cancel (X button from right up corner) dialogue gone but instead to have same Garage Panel it go at main Panel.
So in case of aborting I should remain in same page.
Any idea if this is a bug and how I can fix it?
Best Regards
Valentin