Enter forum description here ...
Hello to all
Have you planned the possibility to add widget on Android devices? It would be very nice to execute commands directly without lunch each time the client.
Thank you and kind regards
Andrea
How can I delete events list?
Thanks!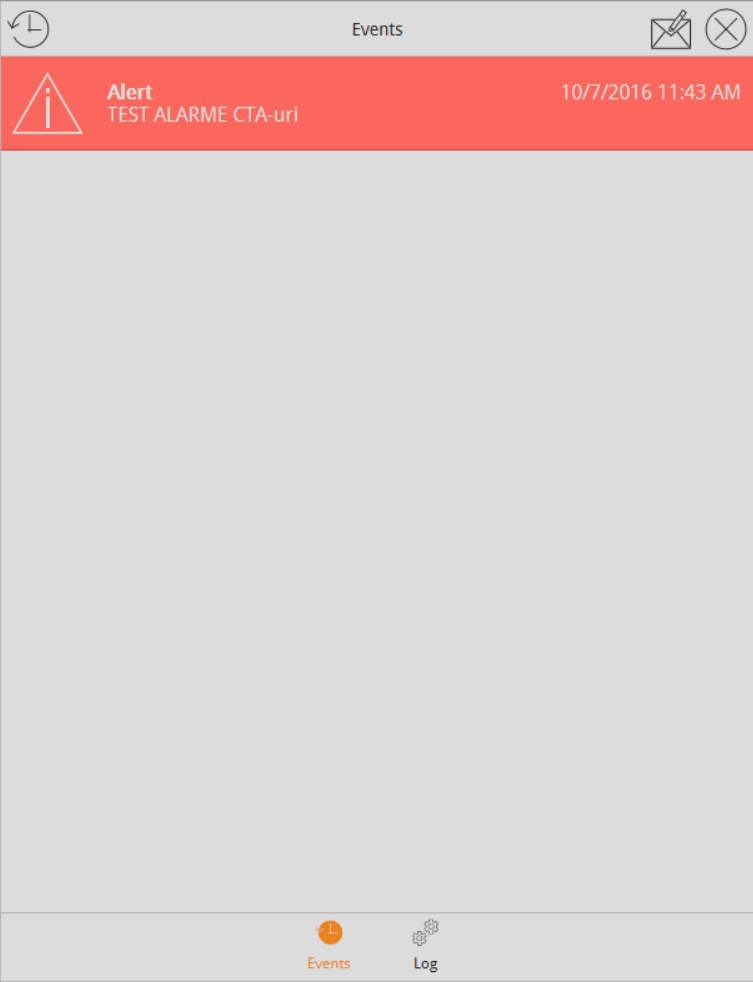 My CM Client OS not working with iOS 11,0? Updates coming? bOS Client works, but always ask for login when you start IT. Possible to have the App to save the login information?
Seems after returning from holiday my iOS devices can't open my project anymore ? The login page doesn't appear and keeps searching for the controller, both in local and remote (4G) mode.
Web page and Android client login is working perfectly local and remote ?
I tried 3 iOS devices (1 iPhone, 2 iPads) and none of them make it to the login page.
I re-imported the profiles from my account on all 3 devices but no luck.
I noticed iOS had installed during my absence an automatic update of the client app.
Anyone having similar issues ?
Best regards,
Bart

Hey,
Anyone noticed the new logo from Comfortclick? Pretty cool actually.
So this is just a reminder, so Cc team can update the client apps with the new logo :-)
Best regards

Hi all.
Currently I have 2 different clients complaning about the remote access. I already saw that the problem is in the Public Address updating.
When the internet provider change the public address of that house the bOS is not updating in the client server. So when the client connects to is Access ID, it goes to the previous public address and fails.

Anyone with this problem?
Thanks all for the help.

Hi, we are facing huge problems with opening 443 port (or any other port other than HTTP). slowly, more and more routers move to cyber security that blocks any external connections and also routers that support IP ver6 that cause another problems to access the bOS.
is anyone face similar problem? how to overcome such an issue?
thanks
Dor
Just installed the bOS client on Android 8.0.0 and is not connecting.
Few months ago it worked fine
Hi everyone
I have bOS on my pc and I'm trying to login to my bOS from mobile app bOS client but no success, mobile can see server name but unable to login.
My mobile is connected to wireless hotspot form my pc
any ideas ?
Hello. I have got few complain from users that graphs looks so different from each other in way that some have lets say 1 °C of resolution and some has 0.000001 °C of resolution. So my question is about if ti is possible to set fix "prescale" to Y axis to stop it from autoadjust which is great in some case. Thanks.