Enter forum description here ...
Hello to all
Have you planned the possibility to add widget on Android devices? It would be very nice to execute commands directly without lunch each time the client.
Thank you and kind regards
Andrea
How can I delete events list?
Thanks!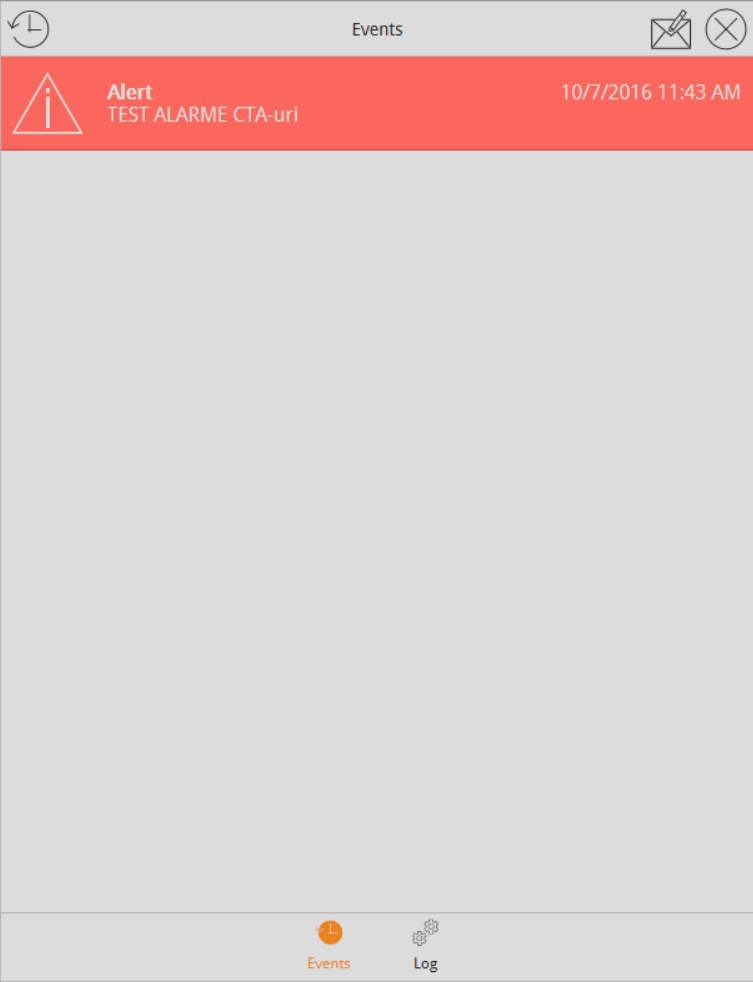 My CM Client OS not working with iOS 11,0? Updates coming? bOS Client works, but always ask for login when you start IT. Possible to have the App to save the login information?
Seems after returning from holiday my iOS devices can't open my project anymore ? The login page doesn't appear and keeps searching for the controller, both in local and remote (4G) mode.
Web page and Android client login is working perfectly local and remote ?
I tried 3 iOS devices (1 iPhone, 2 iPads) and none of them make it to the login page.
I re-imported the profiles from my account on all 3 devices but no luck.
I noticed iOS had installed during my absence an automatic update of the client app.
Anyone having similar issues ?
Best regards,
Bart
Hello. I facing issue with freezing bos client on Iphone 8. I try another devices and it works great. It freeze on specific page but no other device have this issue.

Hello everyone,
One of our clients is reporting us that everytime he opens the app, it reloads the configuration . He noticed it since he updated iOS to version 13. The option "Background app refresh" in settings is enabled.
I've updated mi iPhone to the latest version and this is not happening to me, that's why I'm asking here, in case someone had noticed that too.
Best regards

Hi bOS.
Today I notice that everytime we enter in a server you need to confirm the "Key profile must be obtained from the server...."
Before you only need to do this the first time your device enter that server!
Is that normal from now on?!

Hi!
With the latest update, when I'm editing schedules task via bOS client, if I select a weekly schedule for one of them, all other schedules change.

Anyone else with this problem?
Thanks in advance.
Best regards,
Guys, I'm new to Comfort click and so I try it out to see if it can replace my existing Vera systems. I am the only one using the system yet it would appear I have exceeded the 1 license . I have rebooted, restarted the server... I am unable to log into my single client. I'm running Windows 10. I'm probably doing something stupid but I'm stuck. Help!
Hello. Have anybody not working push notification and play sound on Samsung device? I am having issue not receiving push notification. I already try phone restart, clear cache, reinstall app, chceck notification is allowed on phone, clear app data, renew bOS config. In my case push notification is working on iOS devices and other Android devices. Just Samsung phone have issue. Please let me know if somebody have similar issue or if you had and found fix. Thanks.