Questions

Hi,
I have a cheap IP camera from China with what I think is a somewhat limited ONVIF support. I get the camera to work with ONVIF Device Manager, and it reports motion events as you can see in the screenshot below: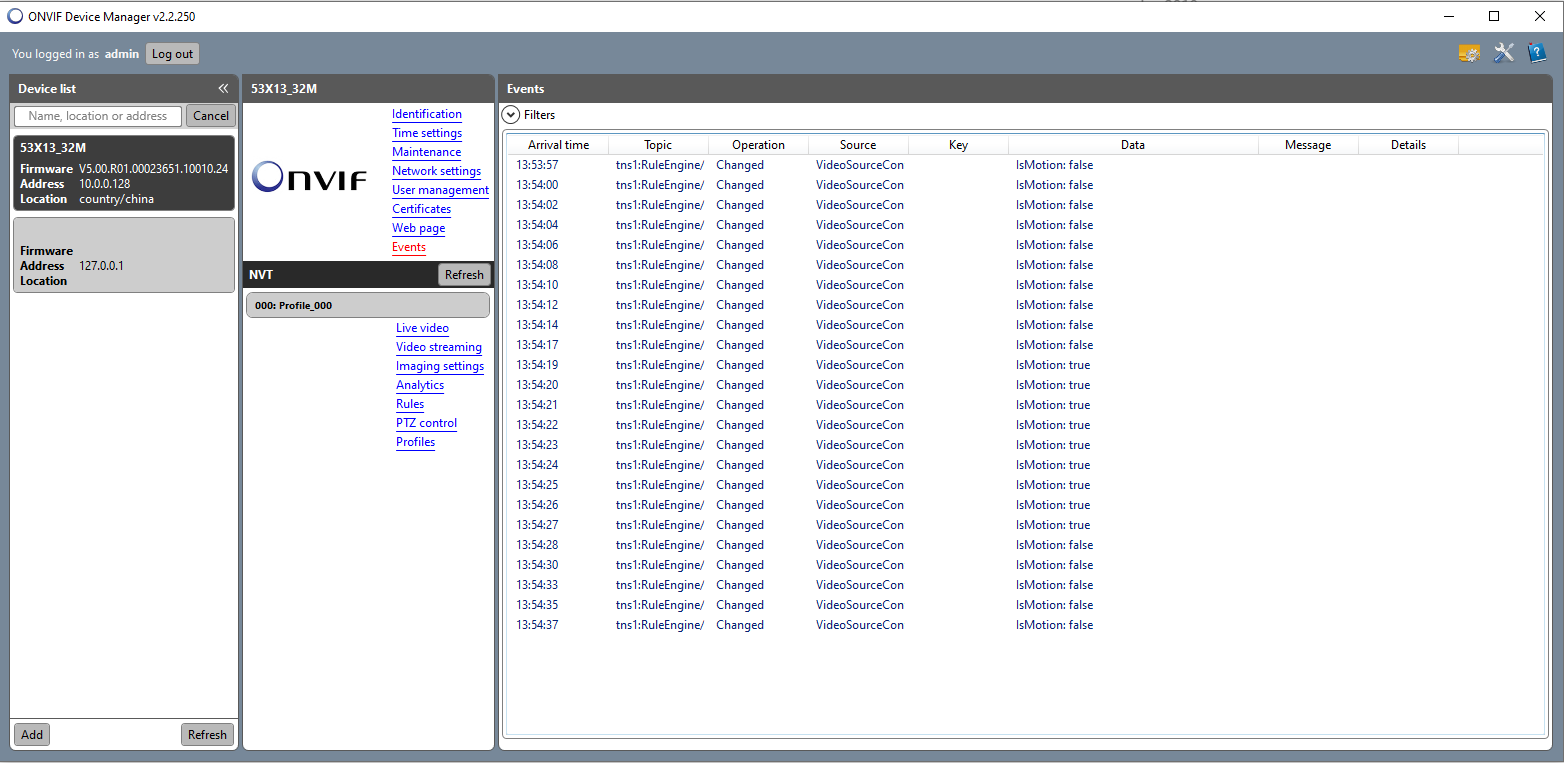 This would have been great to use as a trigger in bOS - and I think it should be possible as motion detection is one of the standard boolean values on IP cams in bOS.
bOS discovers my camera, and I am able to retreive a MPEG stream with rtsp. It claims there is no ONVIF support. I found a some older threads on the forum with people experiencing ONVIF problems, but no solutions.

Screenshot from bOS:

Notice the false value on Supports ONVIF