Bugs

Hello,
Weekly I'm facing troubles with my Z-wave Stick, stick is dis- & connecting continuously.
I've tried to understand why it's happening, but couldn't find a good lead.
Are you familiar with this problem?

Suddenly it's stopping and everything is working fine without any problem.
Stick which I'm using is recommend type as described model(Aeotec Z-Stick) in the help file.

In my Win8 log file doesn't appear to be a problem with the stick or usb controller. I assume it's a software issue from bOS.

see attached print screen of log.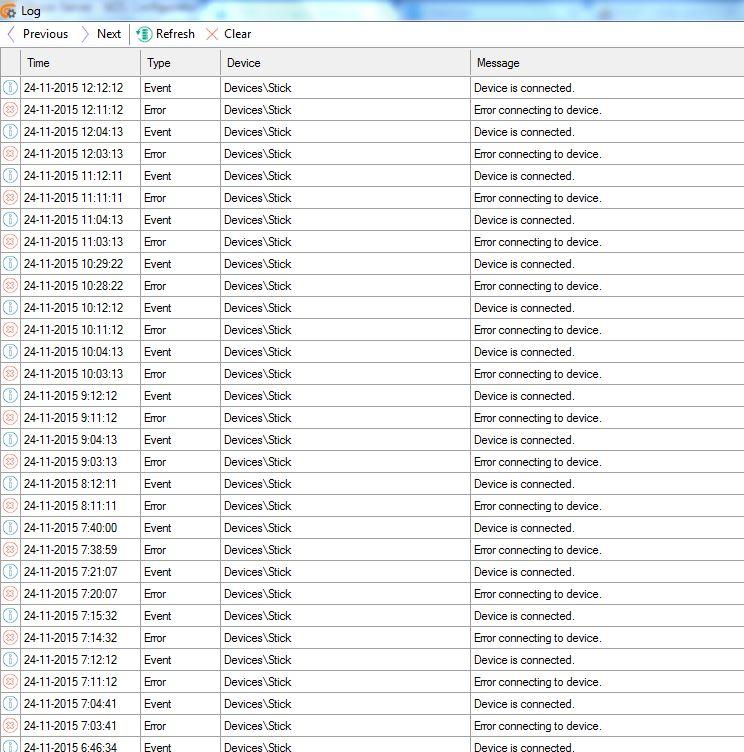 Any support is welcome.

Thank you in advance.

Best regards,
Fred Hartman