Questions

Hey,
Our client wanted to change ventilation speeds from the thermostat. Ventilation runs on Modbus everything else is on KNX bus.
This may be a really stupid question but... i found that when i put a value for 1byte in bOS 1 then KNX sees it as 3 and value 2 as 5. But in bOS it shows the correct values. Ventilation has 3 speeds that we control (0 is for away, 1 is home, 2 is guests) I made some screenshots. 
In bOS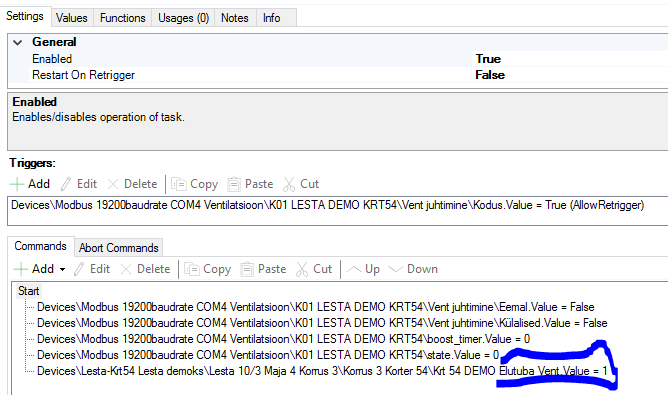 Shows as correct value in bOS

But in KNX sees it as 3 and value 2 as 5 in knx


Is this normal or am i missing something? 

I got it working though by changing the values in the Thermostat to 3 and 5, there is no problem with value 0 :) . So now every thermostat shows the correct status and from every thermostat they can change the ventilation speeds. But I find it weird that it changes the values like that.

Best regards.