Questions

Hey,
We have 2 similar buildings, with same settings and hardware. We use Vallox ventilation and control them with USB modbus dongle. But after tomorrow we started to get response timeouts on one building(other building has no timeouts). The whole modbus line feels slower too(chaning the vent speeds works but it feels slower than before). I know the log used to be clean without any timeouts. Now im trying to debug what is causing it. So far it feels like they are responding but not for all requests. Here is a small screenshot where i get timeouts for ventilation State(4609) and Fan speed(4353)

Is there any other way to know witch ventilation is not responding(we have total of 19 units) The path only show the modbus dongle. I have looked at the times too and compared them to the log monitor, but it seams to me that the response timeouts are random. Sometimes they get awnsers sometimes they don't. Here are my settings for the USB dongle: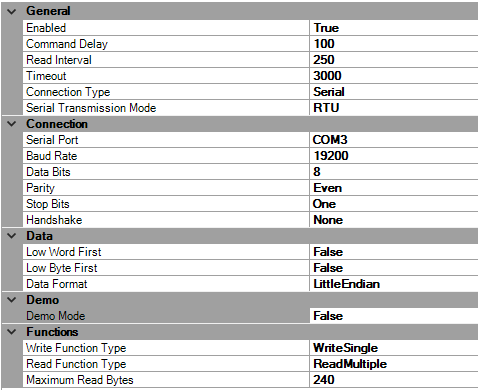 Other building works just fine with the same settings, and changing vent speeds feels faster to me.