Questions

Hey!


Has anyone used this gateway with bOS? I'm trying to read out mbus (W.water, C.water and heating) meter values with bOS from the anybus gw, in anybus I can read the meter values and it has no problems with the readout. But in bOS I can't get the correct values to show. Scaling should be correct (0,001 for the water and  0,01 heating), i have tried almost all register numbers but none of them seam to display the correct values. 
Settings for the w.water meter, register address should be 130 or 150, but it gives constant 0 for value, with 149 I get a response 16,017 but it's the wrong value.

Modbus GW settings

Anybus meters with register numbers.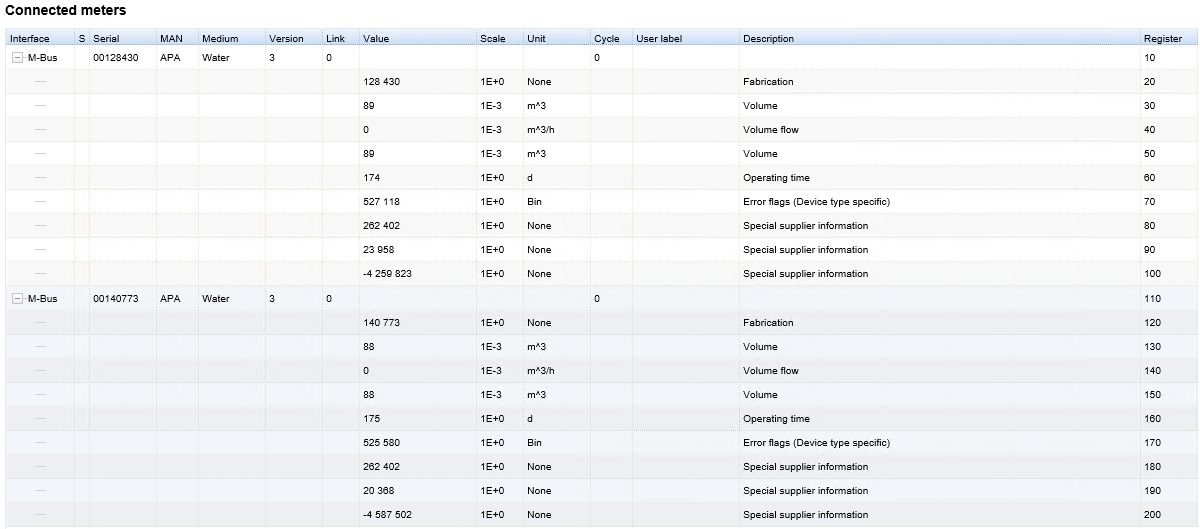 Any ideas what am I doing wrong?