Questions

Gabor Stepper
3 months ago
in
Devices / Other
•
updated

3 months ago

•
2
Hi,
I get the state of a device via MQTT, the values under the respective topic can be either 0 or 1. I would like to convert that to False/True with a Boolean parser.
I can't find in the documentation or figure out how to do it correctly.
I thought that the below True Text and False Text could be used for that.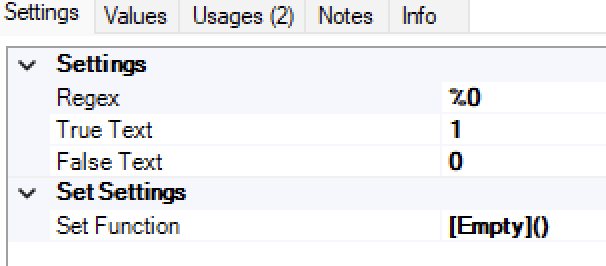 Or maybe the Regex should be constructed differently?

Thank you for the help in advance!
Gabor