Questions

Hi,
I have a meter connected serial to bOS. I am looking to find a way to structure the received data so I can interpret it in bOS and display it. For example highlighted in yellow below the data 30 30 30 30 30 30 30 31 30 30 31 35 would be the meter number 10015. The 30 represents a 0, 31 represents a 1, 32 represents a 2, etc
Here is a part from the meter datasheet:

Here is the way the meter connection is configured in bOS as Basic Device: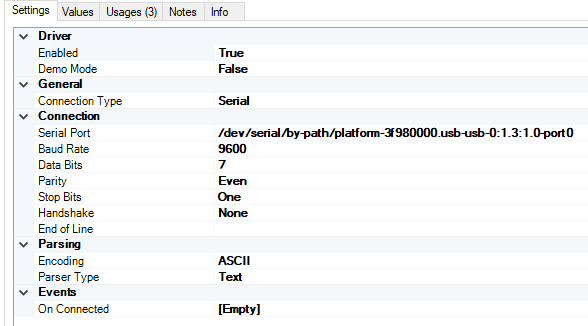 Here is the command for the request string:

Same command with different data type: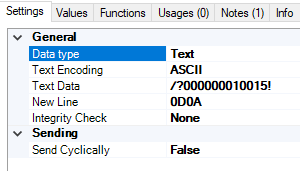 Both the above commands return the same data: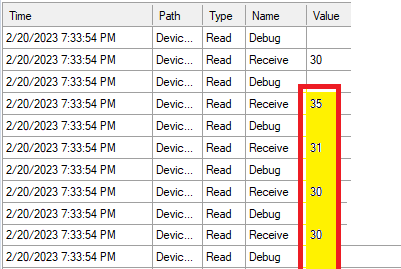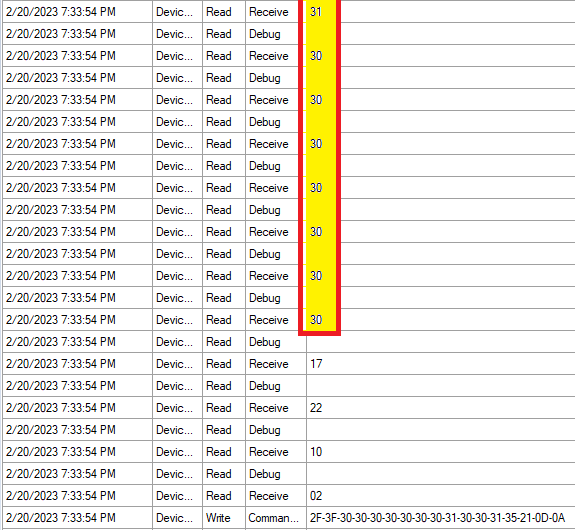 As seen the command is sent and data is received. The challenge I have is that the value left in the string variable created doesn't contain the full string 

This would be the data displayed using their software: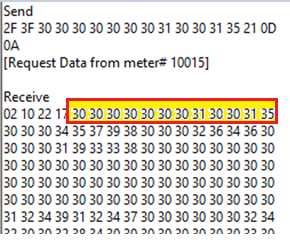 Any tips on how this can be handled in bOS so when receiving the data it can be structured in such a way so when extracting the 30 30 30 30 30 30 30 31 30 30 31 35  it can be used as being the value for meter number 10015.
Thank you, 
Calin