Bugs

I've attached the Jigsaw to my KNX installation by connecting the TP connection directly to the bus.
Seems the Jigsaw cannot start that way of communication.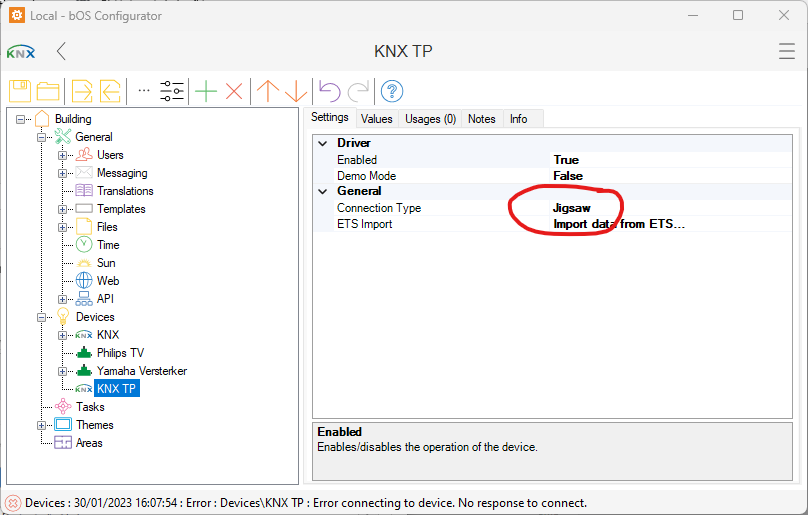 On the other hand, when I try it by using the KNP IP gateway, it IS working!

So, how can I enable the Jigsaw's internal KNX TP bus connection instead of using the IP based connection?