Bugs

Hello everyone.
Some time ago I discovered a very problematic bug. Now I'm using beta 4.8.20, but I noticed the problem in earlier versions as well.
I use the "Top Menu" and "Bottom Menu" parameters quite often, both in horizontal and vertical configuration.
This error causes editing problems. It's hard to describe, so I created a simple visualization (source program also attached). It contains two main frames, and in one of these are placed 3 subframes with buttons (red, green and blue).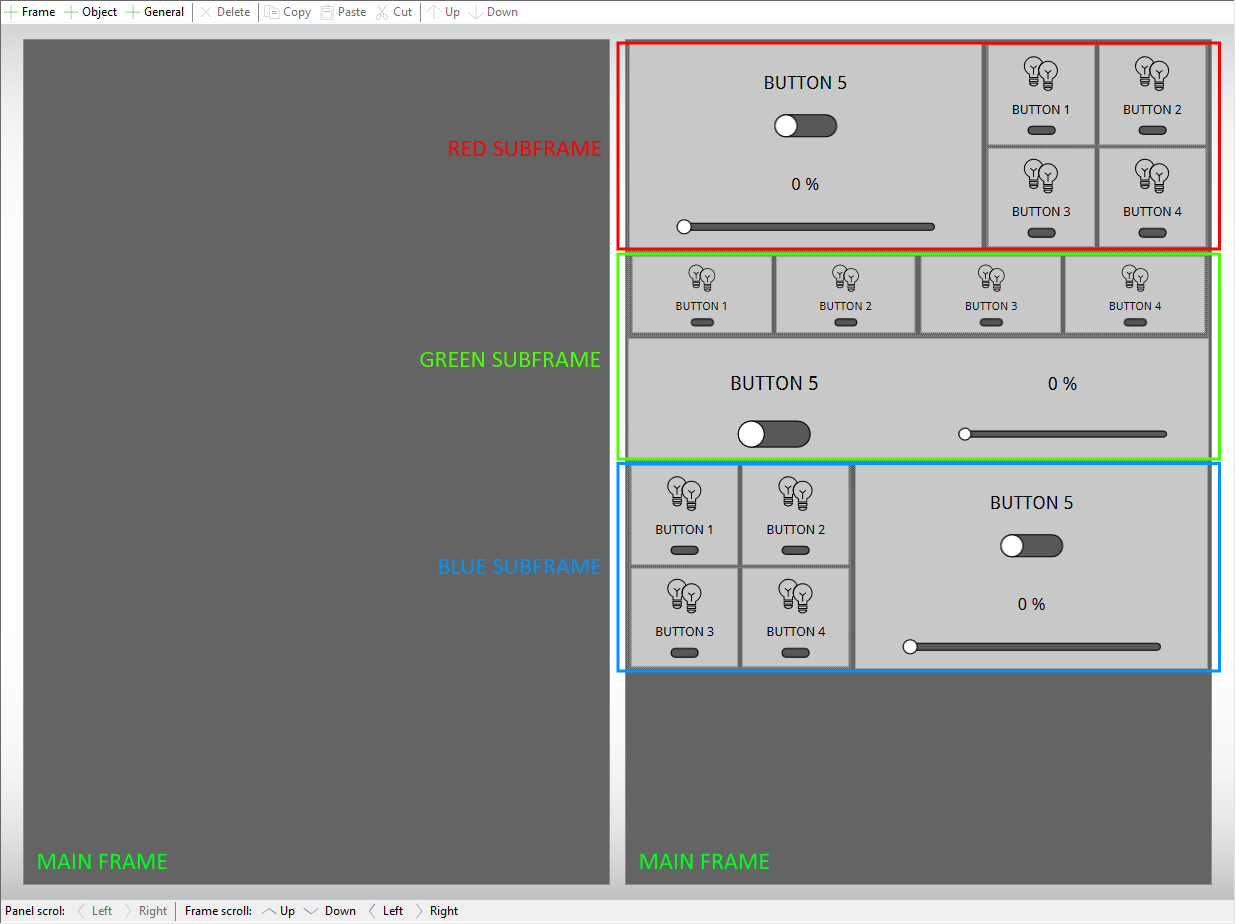 Situation #1: The main frame with subframes is not the first frame on the page.
When we turn on the "Top menu" in a subframe, and paste a new object/objects (eg buttons) into the "Top menu" field, a problem appears - access to the objects placed in this field disappears. However, access to editing objects in the main field of each subframe still exist. However, it is enough to move the main frame or subframe, delete/add any object and we can edit the added objects again. Editing can also be restored by clicking on any problematic area and then pressing "Up" from the Themes edit menu. Unfortunately, pressing "Down" generates an error: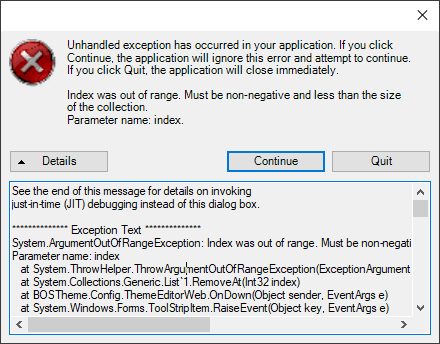 Situation #2: The main frame with subframes is the first frame on the page.
When we set the main frame with buttons as the first from the left, the possibility to edit objects placed in the "Top Menu" on all subframes in the main frame disappears again. The symptoms and possibilities to "fix" the problem are the same as in "Situation #1", but with one exception. If the green or blue subframe is set as first in the main frame, it is not possible to restore editing of the objects placed in it at all.
2021-10-12_Editor problem.bosBackup
Regards,
Grzegorz Kulinski