Questions

Hi.
I installed the latest Configurator in beta 4.7.25 and I have a problem with displaying variables on some objects. Analog variables are correctly displayed on objects with Control Type set as "Label". But when I connect analog variable to, for example, object with Control Type set as "UpDownSetter", a random value is displayed ("Setpoint temperature" button should display the value "13", but is display "18" despite the fact that the logger records value "13" all the time).
Binary variables are correctly written and displayed by the Logger, but a bit object with Control Type set to "Label" still displayed value "0".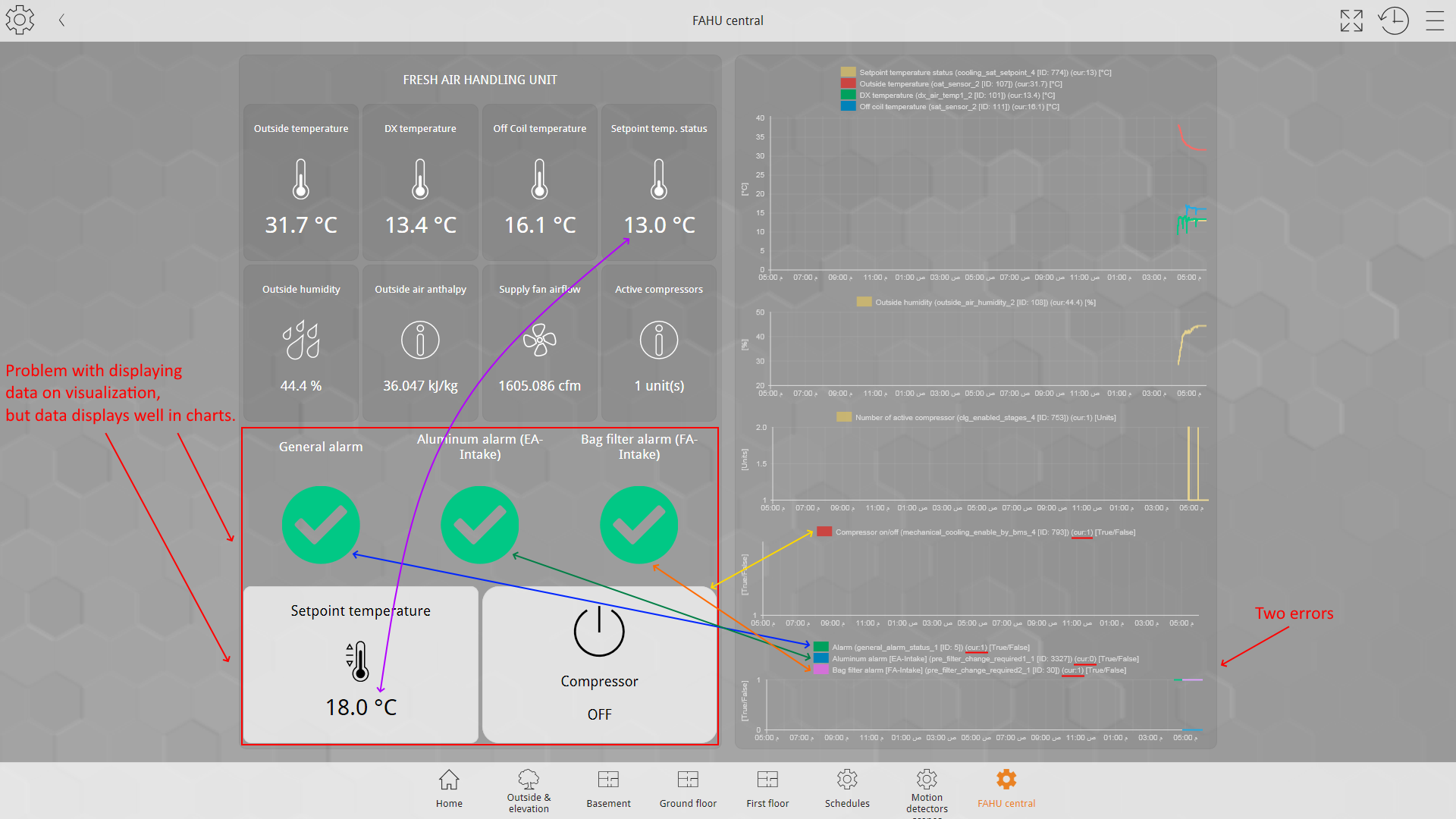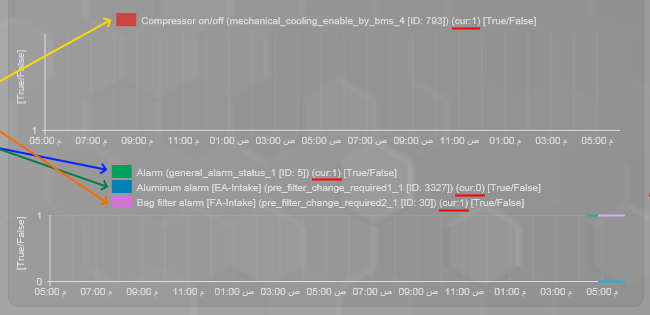 A similar visualization in another building (server in beta 4.7.20) works correctly.


Has anyone noticed this problem?
Regards,
Grzegorz