Questions

I have a web page that shows the occupation of the building. It's build in Angular 9. 
The page shows, but when I resize the page, it starts to give polyfill errors. And sometimes the client application even crashes completely. 
In a normal browser like Chrome, there is no problem at all. We also show this page on televisions in the building.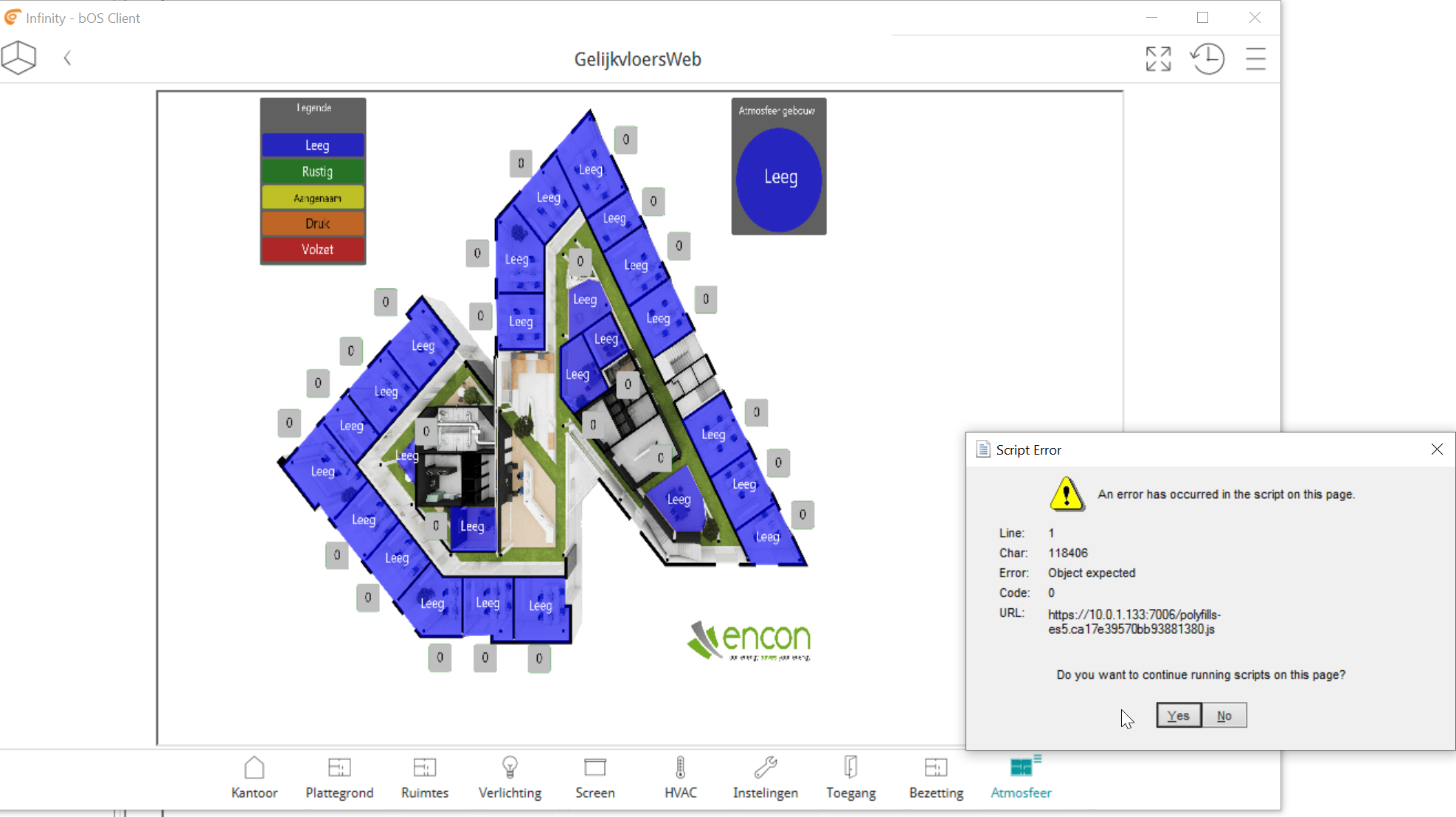 On my Android device it is showing an empty page and after some seconds the app disconnects if this page is open. 
What kind of browser technology is comfort click using?
I use this object to show the webpage: