Questions

Hey,
I wanted to make a program that reminds users if the Ventilation filter needs to be changed. So i made this program to trigger it: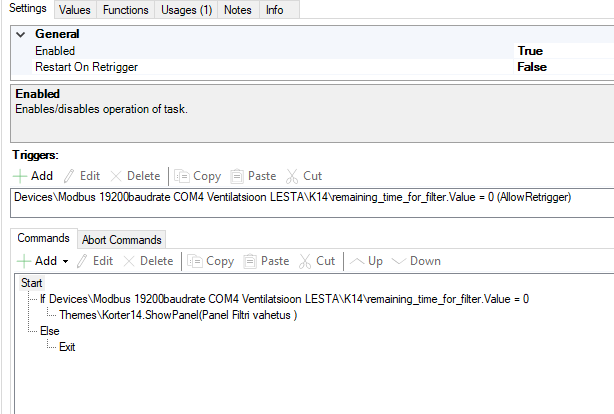 It worked in the beginning but now i get a error: 

NB we dont have all the users set in place yet so this is why I have linked it with theme Korter14 not with user, but i had it set on user too and the outcome is the same.
When I first made the program and tested it, all worked well. Program is activated everyday @10 am

What am I missing here?