Questions

Hi,
I´m developing a App in bOS Configuration for given alarms to the users when some group address change. So every time this occurs i want to open a hidden panel for use can do acknowledge.
So, i created that hidden panel and select Hidden 'True' in security, and created a Tasks/Program, Add/Run, Themes/ShowPanel and give the path to panel. But every time i select the path, its giving me an error "[Error]Home\ACK".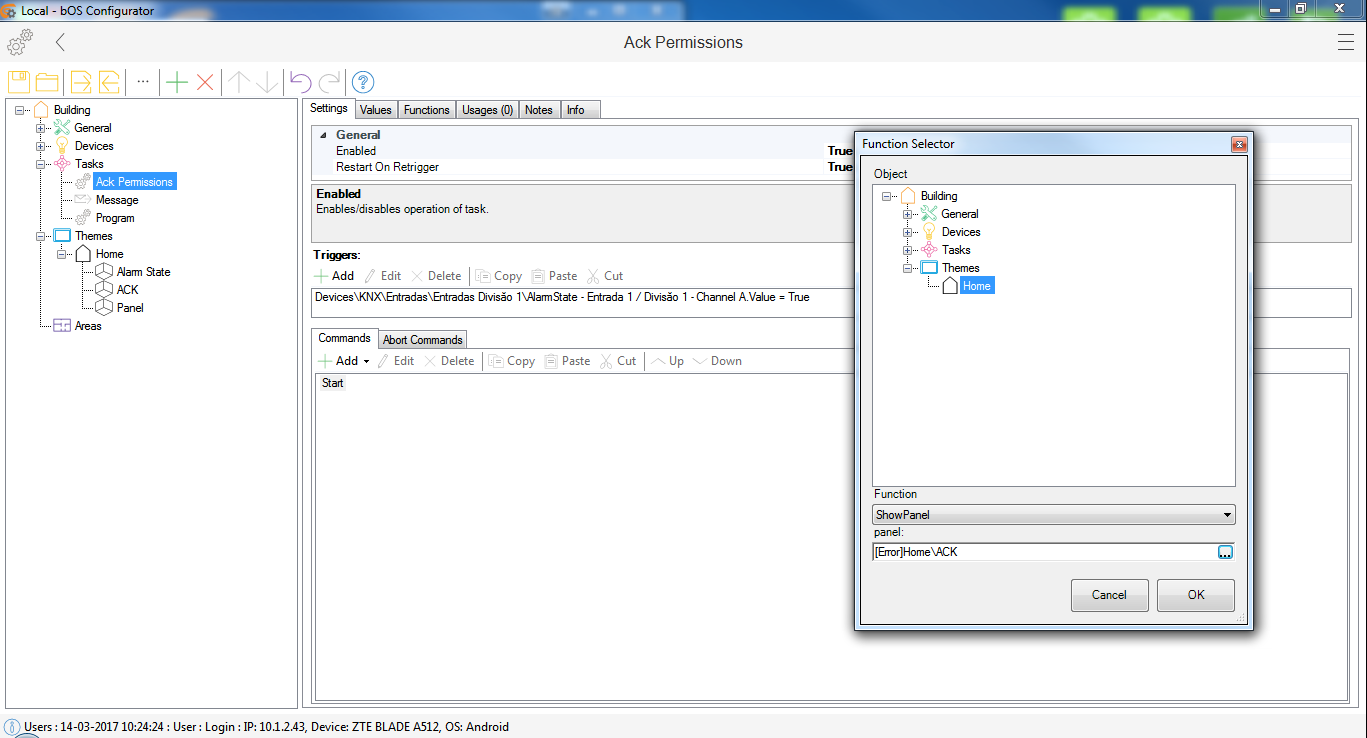 What im doing wrong?

Thanks,
Best Regards.