Bugs

Hi there, 
My network got interrupted due to some roadworks and now I cannot reconnect to my JigSaw... Normally connection restores itself? But now I cannot even access my local IP, very strange. 
This is a substract of my router, showing 192.168.0.198 is clearly my internal IP, although noting is loaded when surfing to this IP. 

My bOS Config is obviously also broke, but I do get "Find" an installation of bOS: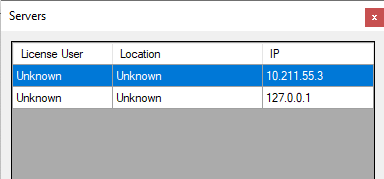 I do get access to this first IP with my old credentials; but this device doesn't seem to be registered to my CC Account and by so, my bOS Clients are not working... 
If I try to register, the "Access ID already exists." pop-ups up when I provide my "Server Name" and "Access ID".
Besides the rogue and strange network behaviour, I cannot reconnect my JigSaw Controller to my account... 
Any advise?