Articles
Integrate your DSC alarm system and control it via your  mobile device, both locally and remotely.
bOS DSC device supports communication with IT100 or PC5401 communication modules for PowerSeries products. Module should be connected to a free COM port (or USB->COM adapter) of the controller running bOS Server.
Before creating the bOS configuration, the DSC system should be programmed according to the manufacturer's instructions. The communication module should be operational (connected to the DSC bus and included in the DSC system configuration). Inclusion of module into DSC system can be made with the command entered on the keypad:
Enter: *8 [MASTER CODE] 902.
Wait 60 seconds.
Enter: 903##.
Configuration report (list of partitions and zones with partition and zone number) is needed to complete the bOS integration.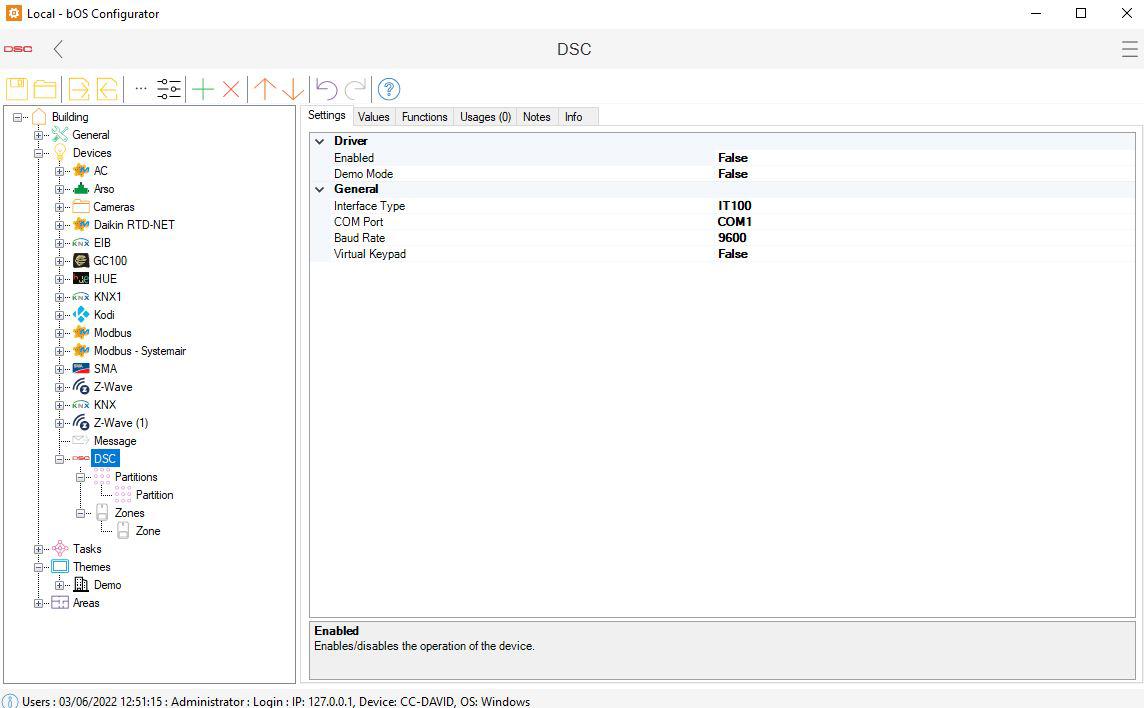 The correct COM Port and Interface Type (IT100 or PC5401) settings should be entered for the DSC node to insure the connection between bOS and DSC.
Main node contains various status values, which can be used to monitor the system and send alerts to user. Different node functions can be used to trigger the panic alarms. Virtual keypad and emergency buttons can also be added.