Bugs

Hi,
After changing the port forwarding of my server for security reasons (different port forwarded to the default 443), I lost connection with Amazon Alexa skill.
So, I disabled the skill and tried to enable it again, but I'm constantly getting an error page while opening the authorization page. The authorization page doesn't open (HTTP ERROR 404).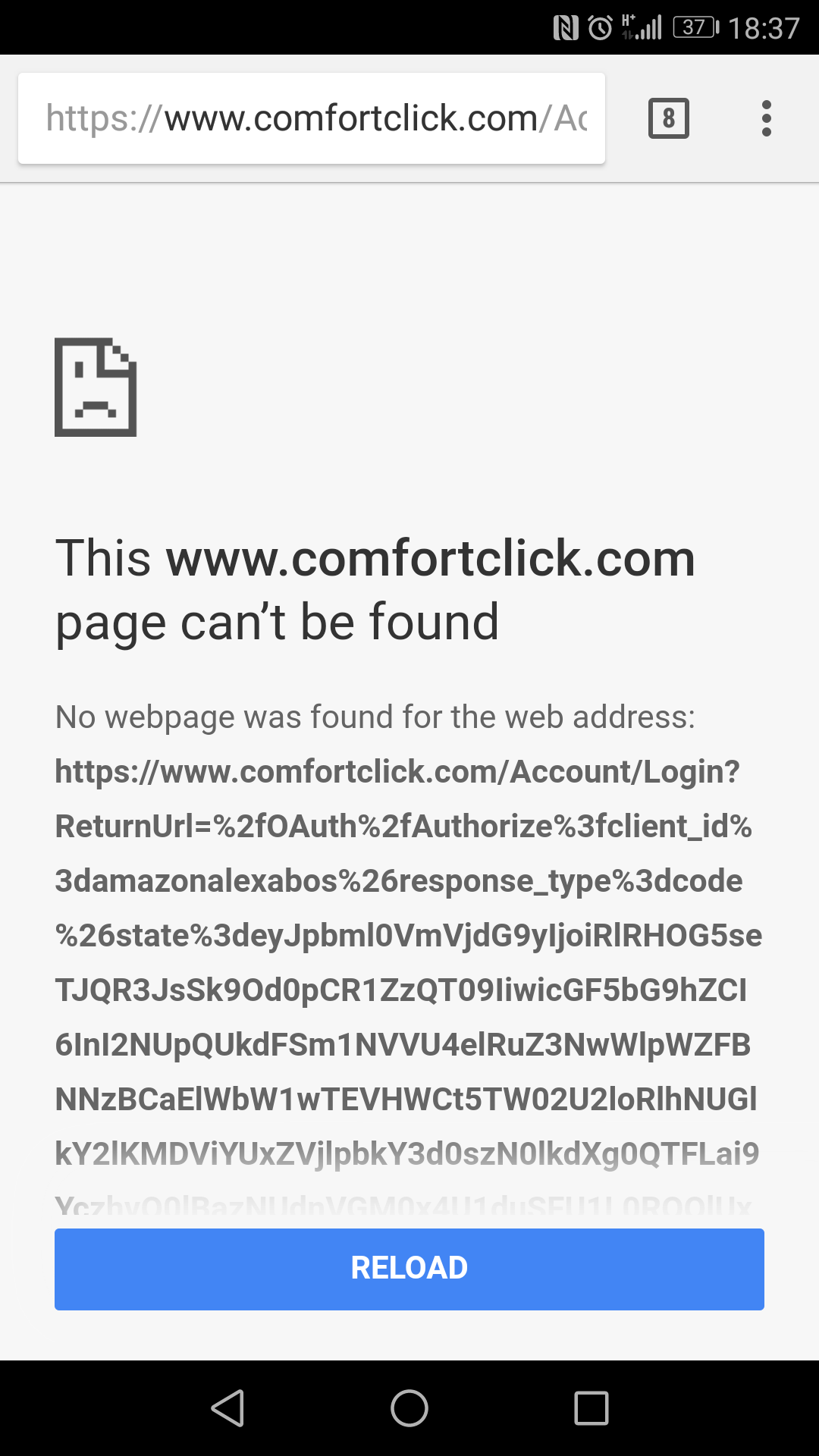 Also, the Controllers page on my profile appear as empty. Despite this errors, I can still access to my server with the remote address...
Is there any bug with the Alexa skill authorization page?