Articles
Sonos is a system of HiFi wireless speakers and audio components it is a smart wireless speaker system that streams all your favorite music to any room, or every room.
Connection between bOS and Sonos speakers is extremely easy. Make sure you're on the same network as the Speakers, add Sonos in your configurator and click Get Devices function. Get Devices function will scan your local network and try to find all Sonos speakers in your local network.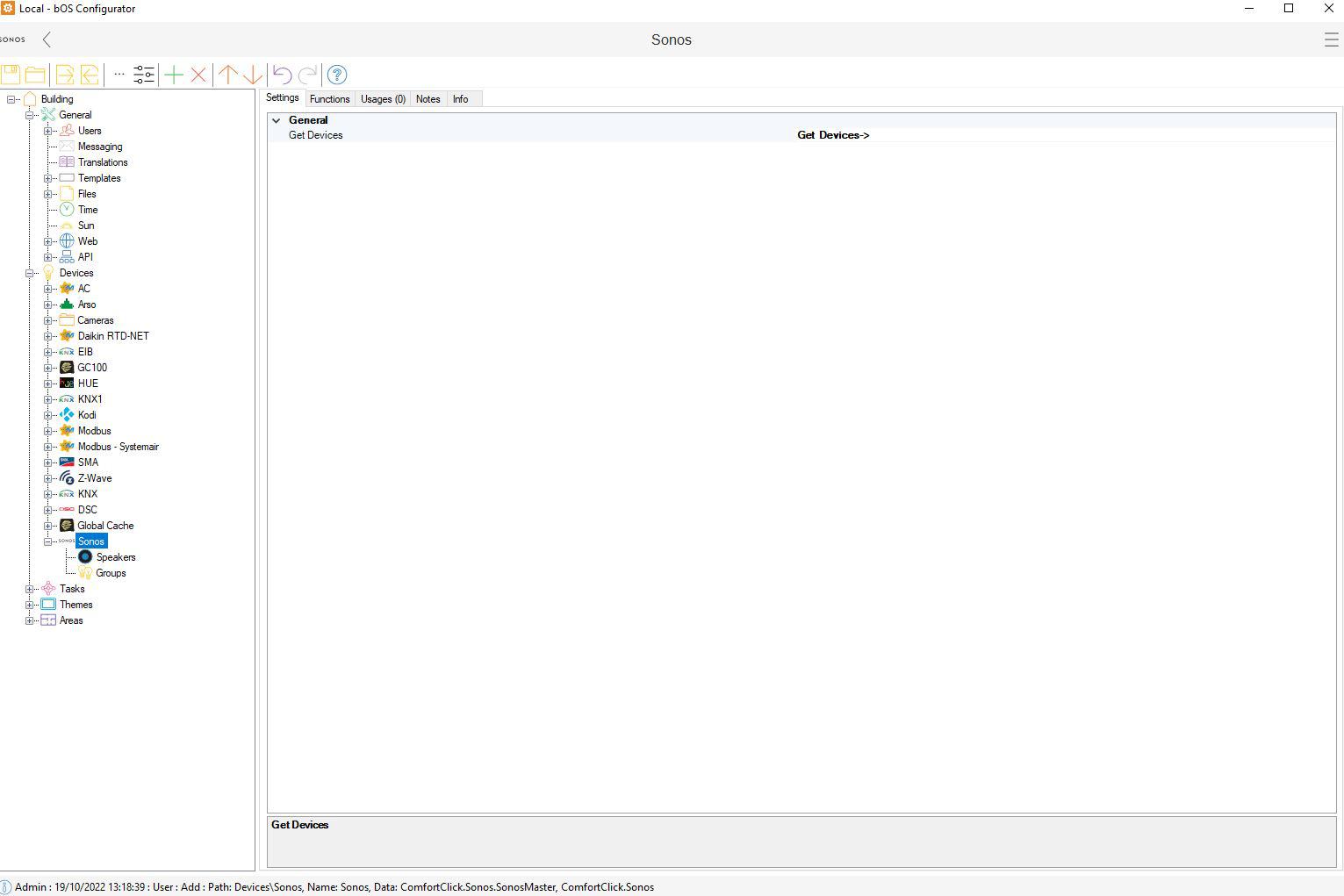 If a Sonos speaker is detected, a new Speaker node will be automatically created under Speakers node.
IP and port will be automatically filled in.