Articles
Make sure your Alexa is also signed under your correct User. Select User in your Configurator and link Endpoints under API Access.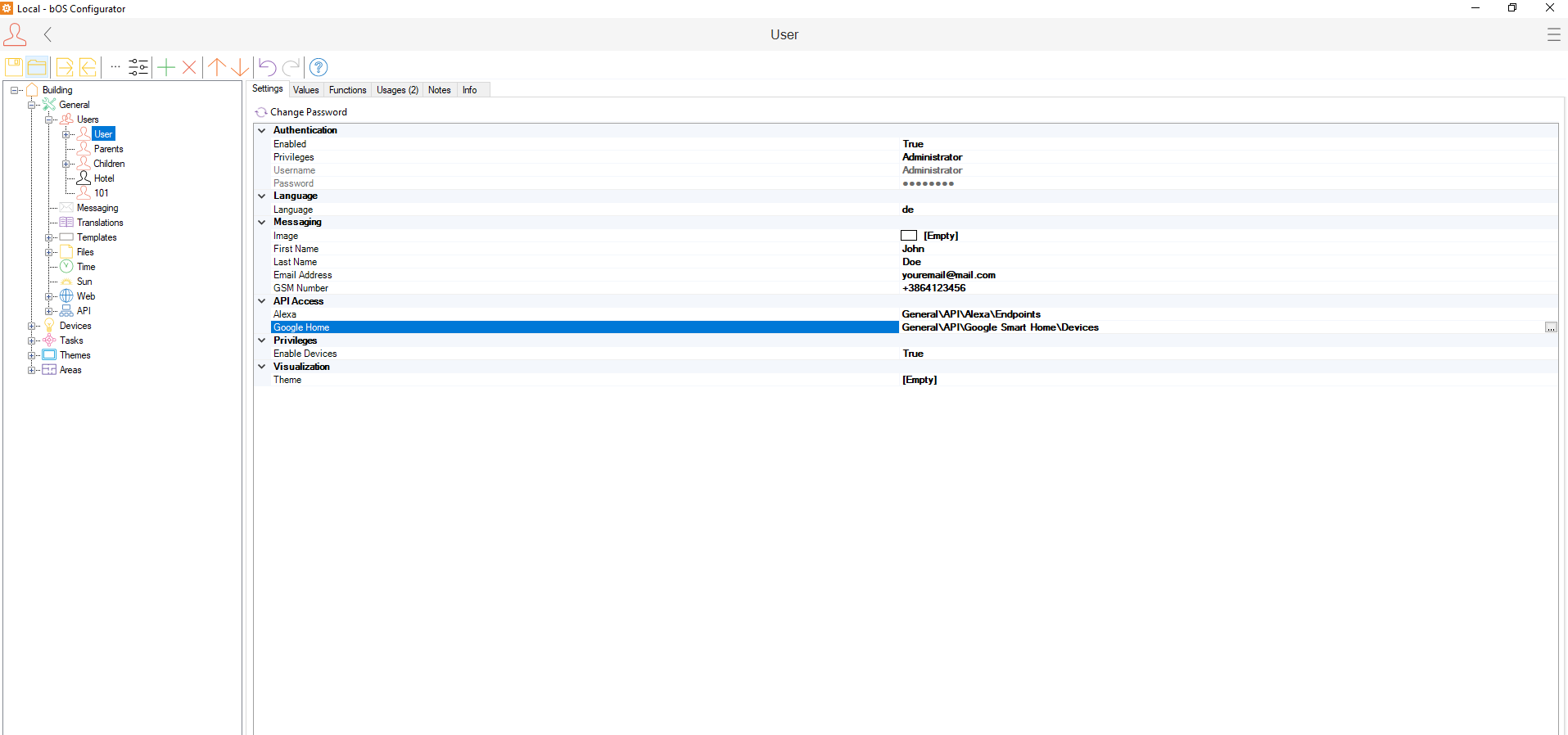 Download Alexa app from Google play or App Store. Enable our skill: ComfortClick bOS Smart Home from Alexa Skills store.
Login to your ComfortClick accound, on the authorization page, make sure you select the correct Controller and leave the Group Name as default value (Endpoints). Grant the permission and you should see the message "Alexa has been successfully linked with ComfortClick bOS Smart Home", you should also receive an email message confirming syncing with bOS.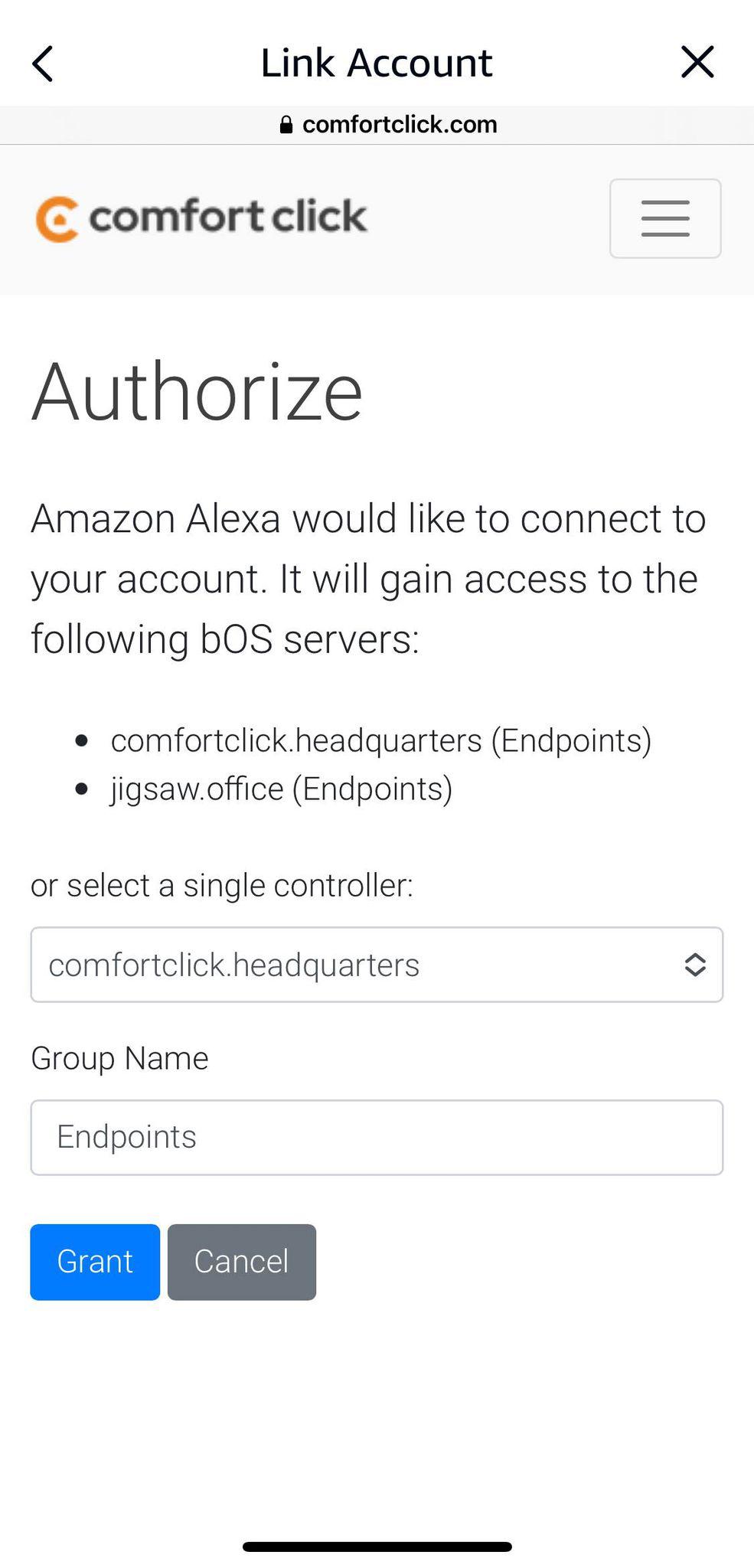 After Alexa is synced with bOS, you can scan your devices in the Alexa app. After scan is done, Alexa should find all your devices added in bOS.