Articles
Datapoint definitions can be imported from Group Address export file (.knxproj .xml or .esf (ETS 5,6)) by clicking on the Import from ETS button.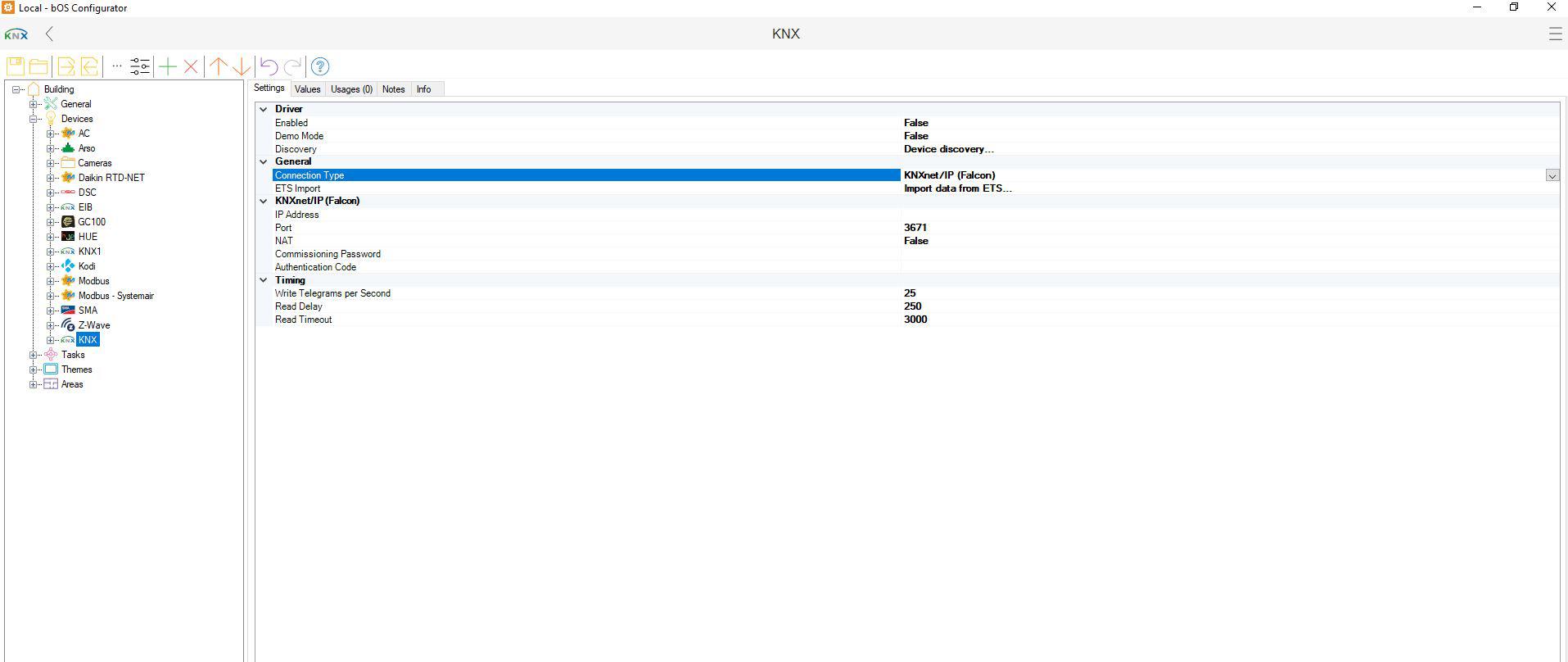 After selecting the correct ETS (.knxproj, .xml or .esf) project, all group addresses from the project will be displayed. Most of the data points will be added automatically, but if the group address isn't defined in ETS, it will be shown as undefined in bOS as well.
NOTE: To edit multiple data types (same type), left-click and drag up/down to select, right-click on the selection and set the desired data type. Status addresses should also be set for every control group address, to save time in later configuration.
bOS will allow you to copy and paste status addresses under correct group address. Simply select status address, copy and paste under status address.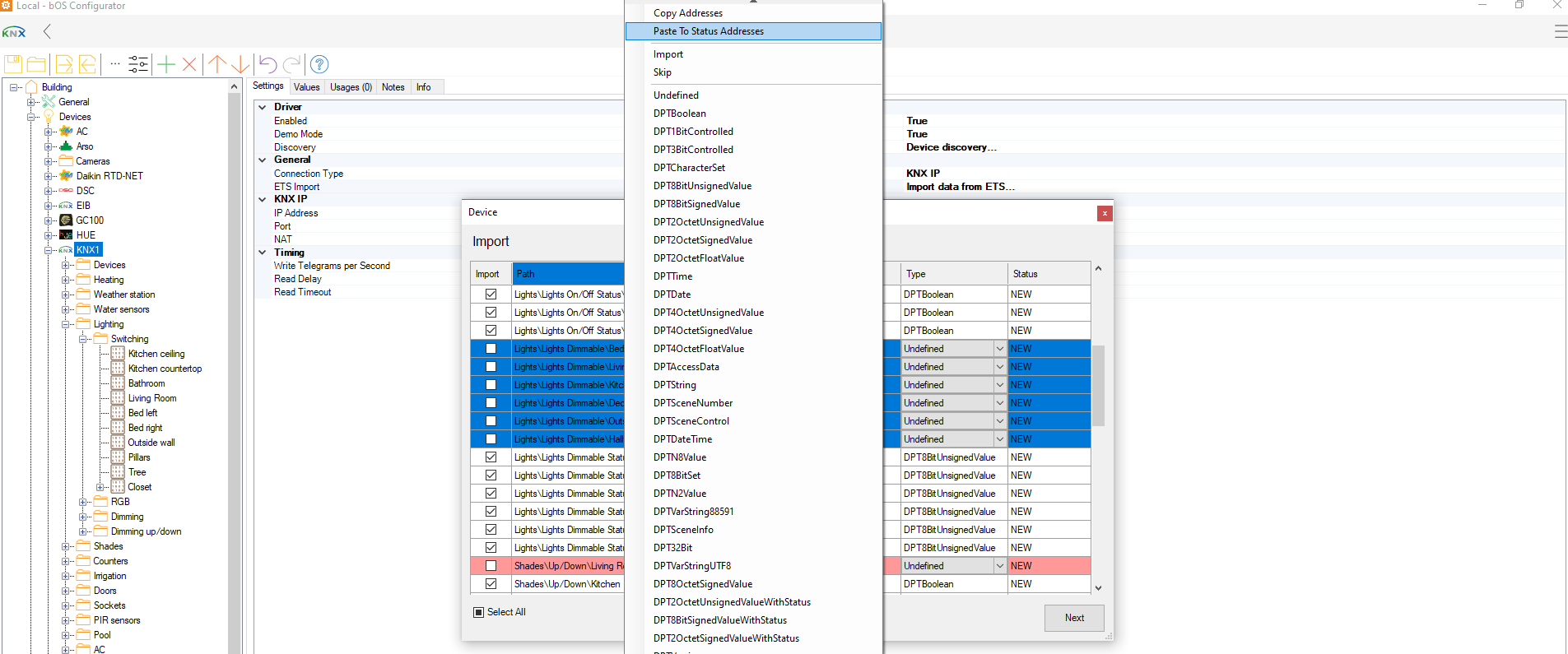 In next step, templates should be selected in order to use them in scenes, schedules, themes... They are used to generate the control buttons for scene settings and automatic control creation. Group addresses are clearly visible by their name or address number.
Select the desired group address and add the correct device type, this will automatically set type, image, and correct unit. All values can be later changed after the ets import by manually selecting the group address and tweaking the settings.
Step by step instructional video to follow along with the ETS project importation can also be found in the link below: