Articles
The whole process of activation and the use of the tunneling service is explained in the video:
bOS allows us to remotely program our ETS project without the need for additional port forwarding and additional security risks.
By default, the remote programming is disabled. In order to activate the remote programming and control (tunneling) select open the license information of your current server and click Buy button.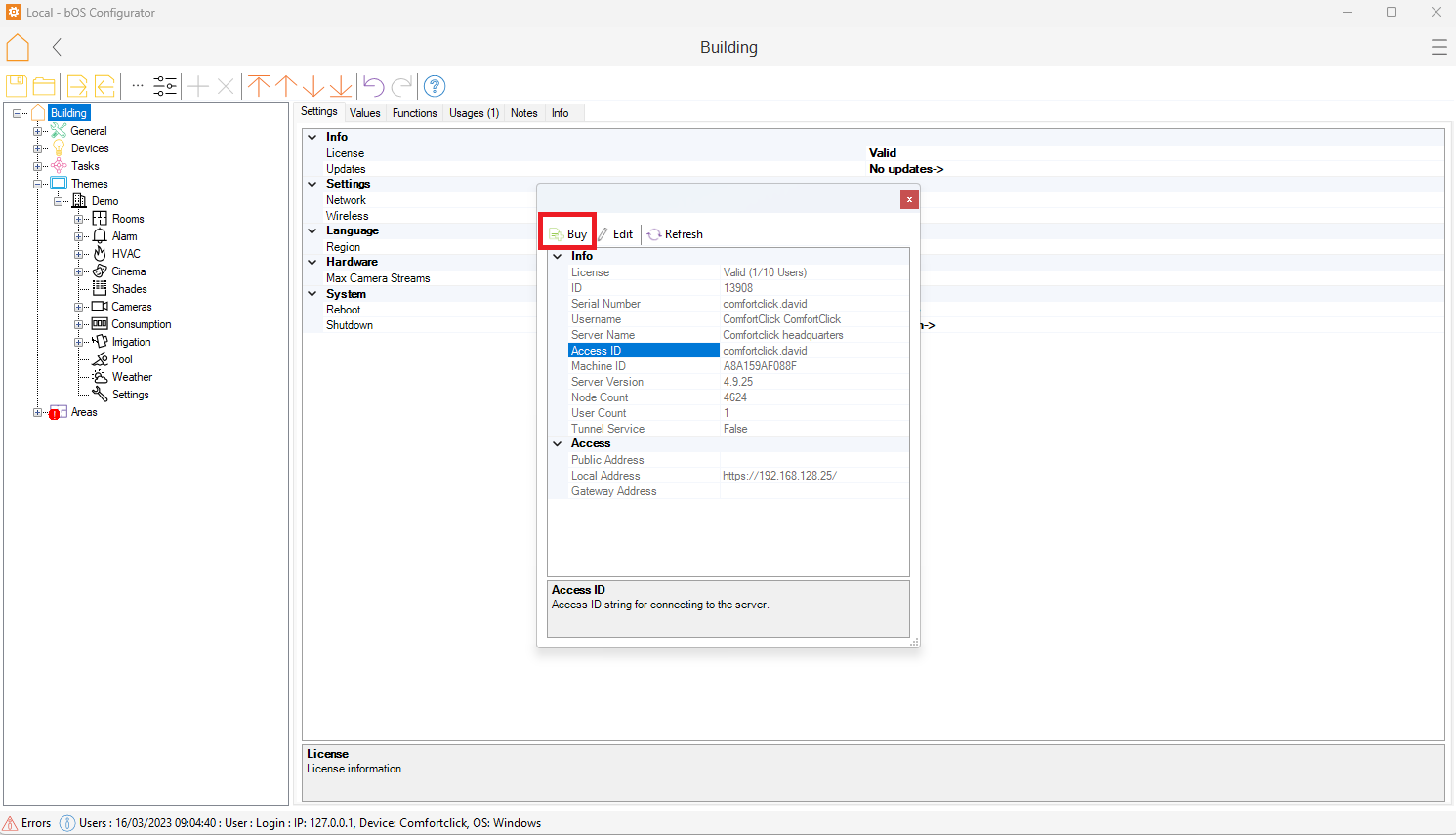 Once Buy is selected, connect to the correct Comfortclick account, select Tunnel service and click Buy at the bottom. Our sales team will contact you regarding the activation as the tunneling feature is billable.
Once tunneling is activated, Tunneling Service under license information will also show True.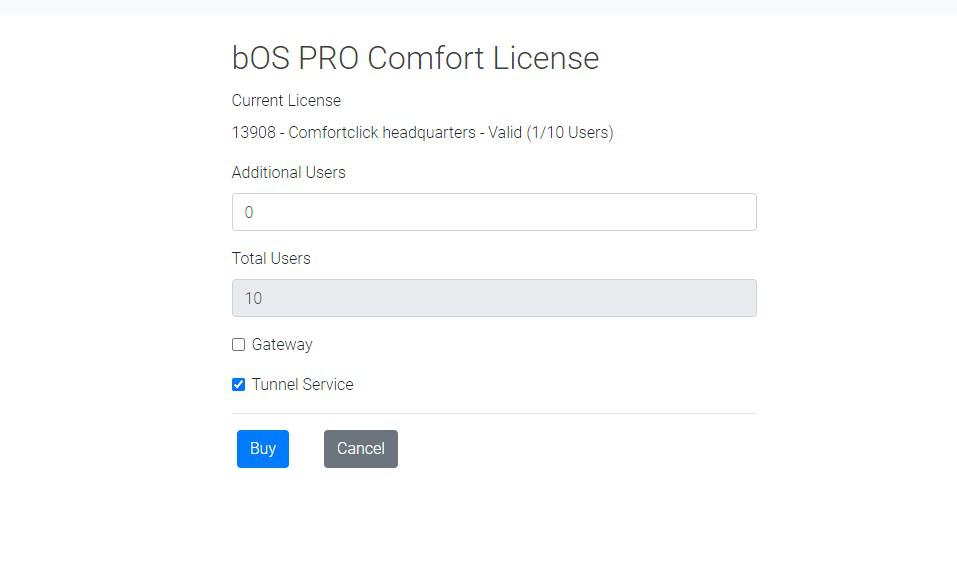 Once tunneling is activated, select the main KNX node and use KNXIP as connection type. If Jigsaw KNX is being used, switch from KNXIP to Jigsaw as connection type. KNX tunneling is of course olso supported on our Jigsaw server.
Running the KNX Remote Programming function opens the tunneling server settings. Here we can start/stop the tunneling server and change the port that's being used for remote connection.
Once everything is set, select Start server and KNX tunneling is established.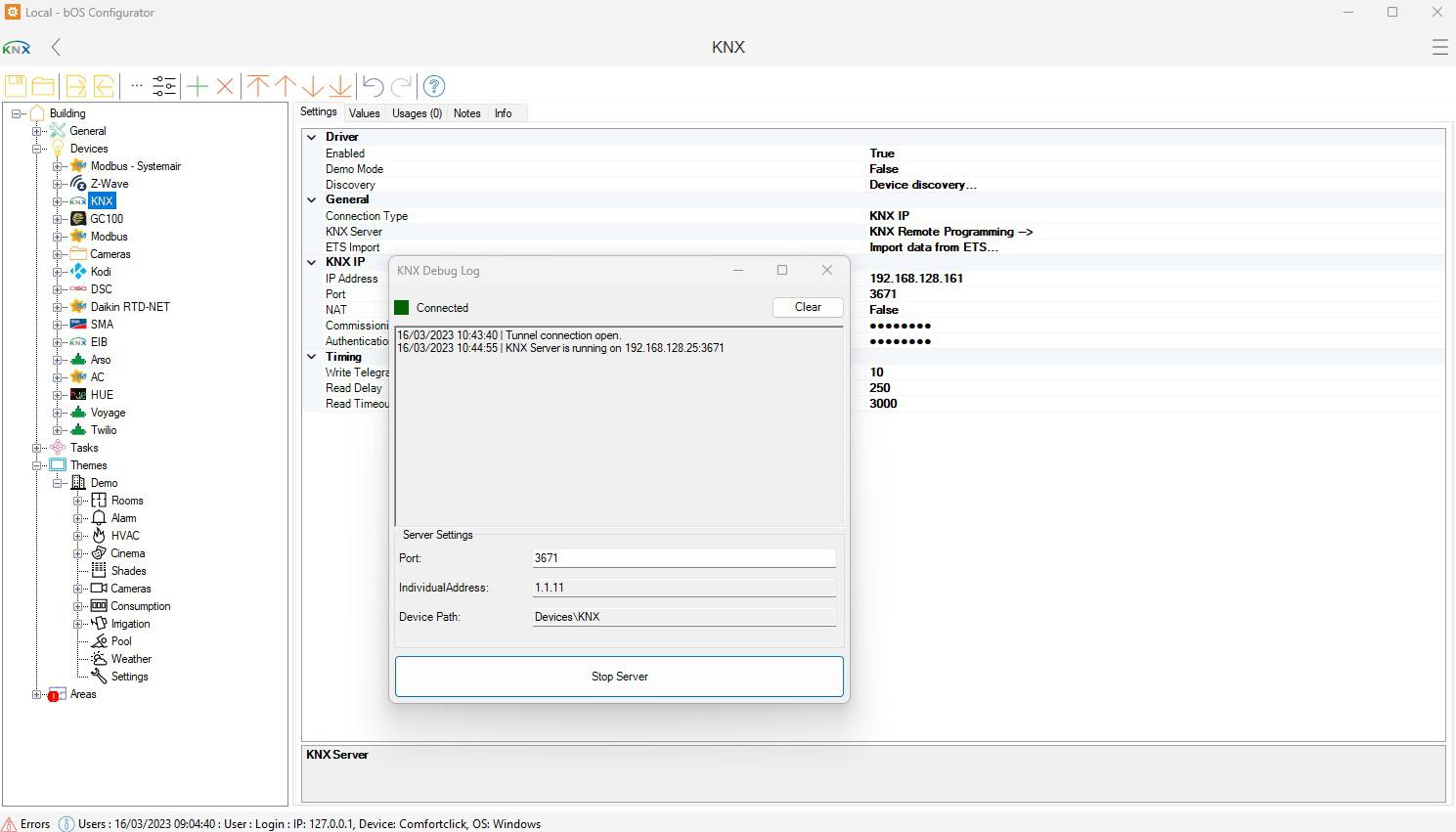 NOTE: KNX IP gateway or Jigsaw is still required to connect and program the ETS project and devices. If KNX Secure is used for secure KNX connection, fill out the Commissioning password and Authentication code in the main KNX node.
In ETS, we can select our PC now for connection type and freely control the devices and even program then remotely, without the need of port-forwarding.