Articles
What are users?
Users are people using bOS. Individual users:
have their own credentials to login,
receive messages, alerts, etc. (SMS, email, push notification),
can have their own visualization theme.
bOS license includes 1 User. If you buy our Controllers more users are included. Ad any time you can purchase additional users. Even with only one user, bOS building automation software can be used on limitless number of mobile devices (e.g. iPhone, iPad, Android, etc.). Below are some practical examples.
Example 1 – Each family member would like to receive notifications about their home automation system. In 4-member family they would need to have a license with 4 users.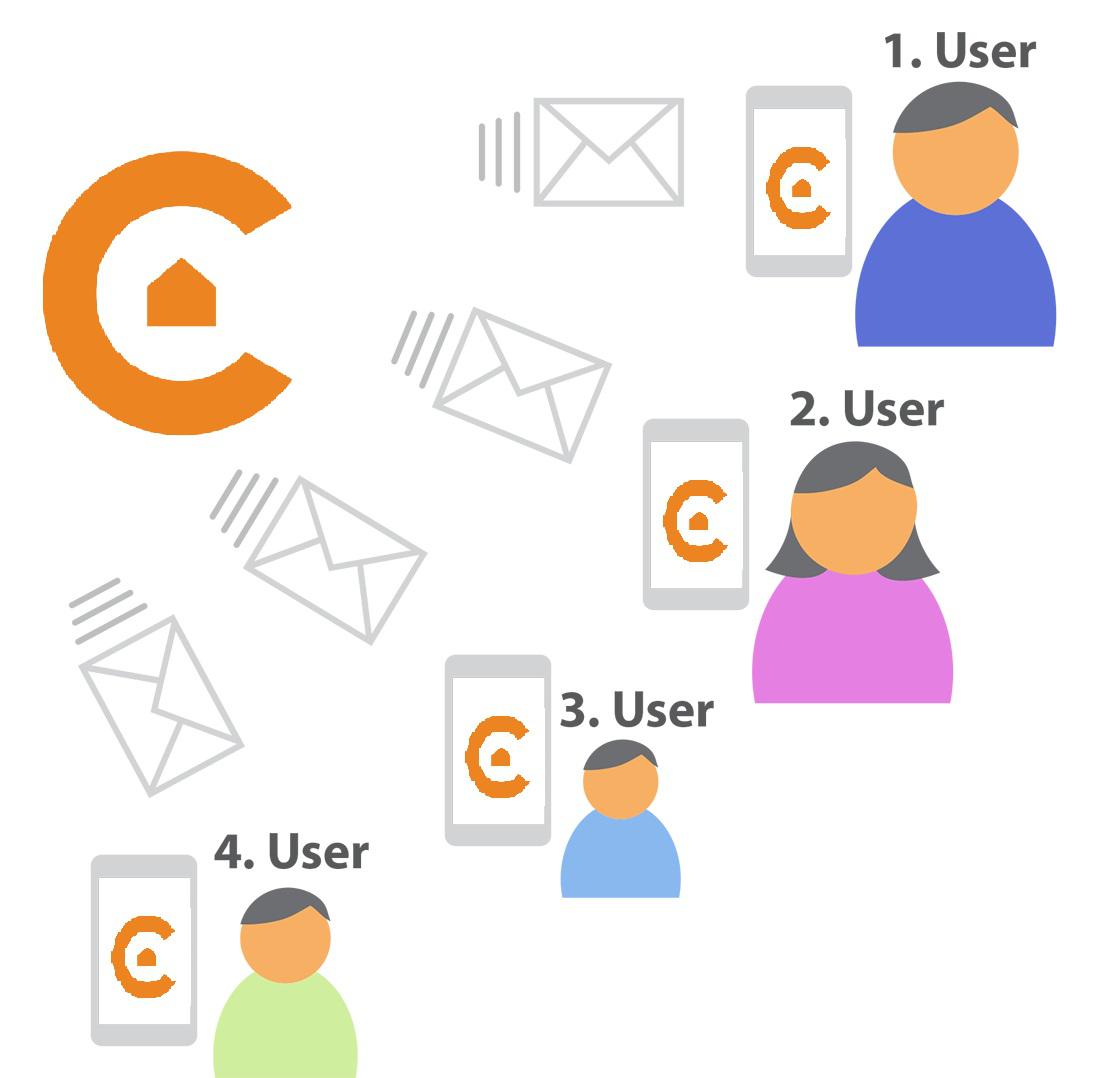 Example 2 – Parents have full access to their home automation system, a child only limited - to devices in his room.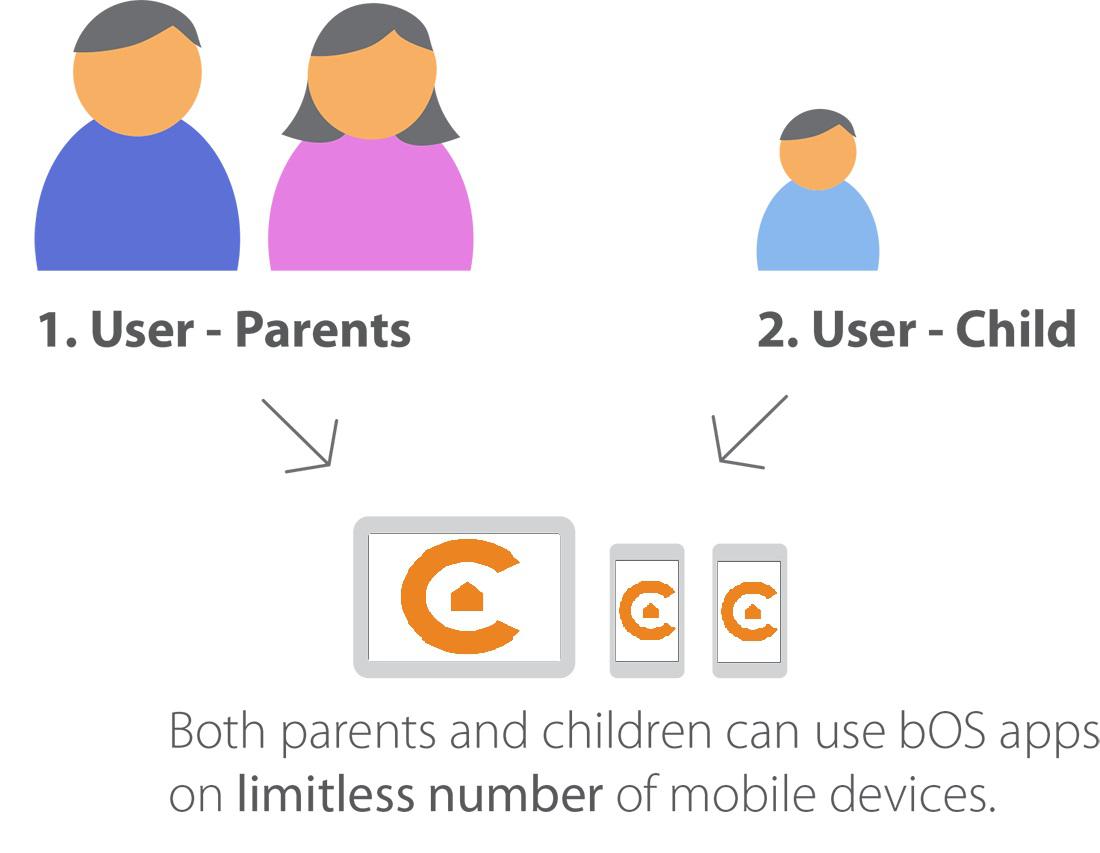 Example 3 – In apartment building each apartment unit requires 1 user.